Welcome All Seekers...


My name is Deborah Eidson...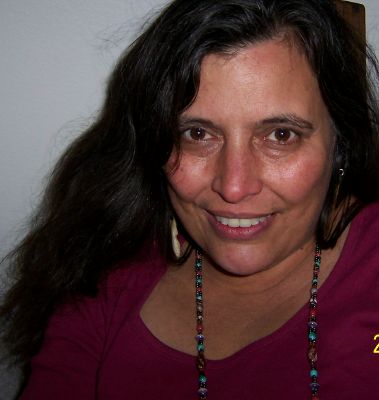 Transformational Therapy is what I do.
My path has led to heightening my Spiritual, clairvoyant, intuitive and psychic abilities. I am able to empath your energy field and aura, as well as, the energy from other people who are in your life. This allows me to feel the energy in, around and attached to you. My clairavoyant ability can often perceive the thought forms or unconscious beliefs, past life connections, and karmic ties that are influencing a life situation. I am able to connect with your Higher-Self to get the guidance that can help you resolve an issues and begin healing the distortion in your energy field that is disrupting your inner harmony.

Index for Deborah Eidson's
SACRED OFFERINGS
If you are seeking guidance to help you make a choice in your life, in the areas of career, money, travel, romance, relationships or the timing for making changes of some sort.
A Destiny / Love Card reading could be of great help. This reading can provide very accurate time frames for specific events. It can also reveal the personality of someone that has come into your life and the nature of the relationship and whether there is a possibility for it to develop or end.
My Intuitive Readings / Energy Healings go to the core of an issue providing... Solutions To Life's Challenges...
I can facilitate your journey of Self-discovery. By illuminating the path into the darkest regions of your being, in order for you to consciously realize beliefs that are enslaving you, empowering you to embrace your fears and transform them into the light, supporting your fragmented parts to become reunited with your spirit.
A Past Life Readings can also reveal the Karmic connections You have with others in your life. These insights and the healing process can clear the patterns to transform your relationships.
My clairvoyant and empathic gifts can read your energy aura and the vibrational patterns lodging in the different bodies causing conflict in your life. I'll lead you through an energy process that Embraces the issue and

transmutes the energy

so you can become disengaged from the issue or pattern.
Check out in more detail what the process is that I use to connect with your higher self. And how my intuitive insights can be a benefit for you to make decisions and transform your life...
My book --Vibrational Healing For Revealing The Essence Of Nature Through Aromatherapy's Use Of Essential Oils. How I work with the essential oils ---for providing support and a nurturing tool to aide in Your healing process.
Check out my
Tool Box
of Metaphysical Therapies ...Providing Sustenance for Body, Mind and Spirit!
You can read in more detail about how I developed my Sacred Offerings as well as, Who I am, where my path has led me, who have helped me on the journey and what I have learned on the way.

To experience truly loving and accepting yourself!
Which comes from appreciating and realizing the perfection of your journey. What was once shattered parts of self begin to refract a brilliance similar to that of a faceted diamond!
Like the intense pressure exerted on a piece of coal
evolving it into a diamond!!!

My name is Deborah Eidson
If this is the direction you are seeking
---Give me a call to schedule a session!
CALL 512-462-9993
The fast way to reach me is by phone. E-mail is pony express for me. I might check it once a week but realistically once a month.
I am a night person so don't worry about calling late. But if you are an early riser try to wait untill at least 11 am. before calling. I live in Austin, TX which is in the central time zone.
Call leave a message and please repeat your number slowly and at least twice for my dyslexic ears. Let me know how late I can return your call. If I don't respond in a day or two please call back.

Blessings On Your Journey!